Summer berry smoothie recipe
Marina Iacovou - Research Dietitian & PhD Candidate, 31 January 2016
Making smoothies are a great way to involve the kids and something everyone can enjoy. They are also quick and easy to make, with minimal mess.
The ingredient options for your smoothies are endless. You can mix ingredients together to suit your preference and even on a low FODMAP diet there's still plenty of variety. This is also a good way to introduce small amounts of moderate or high FODMAP containing foods back into your diet. Read https://www.monashfodmap.com/blog/just-2-6-weeks-it-is-not-diet-for-life_8/ and here on why re-introduction is important.
Here are some smoothie ideas to get you started – they are fruity and contain dairy: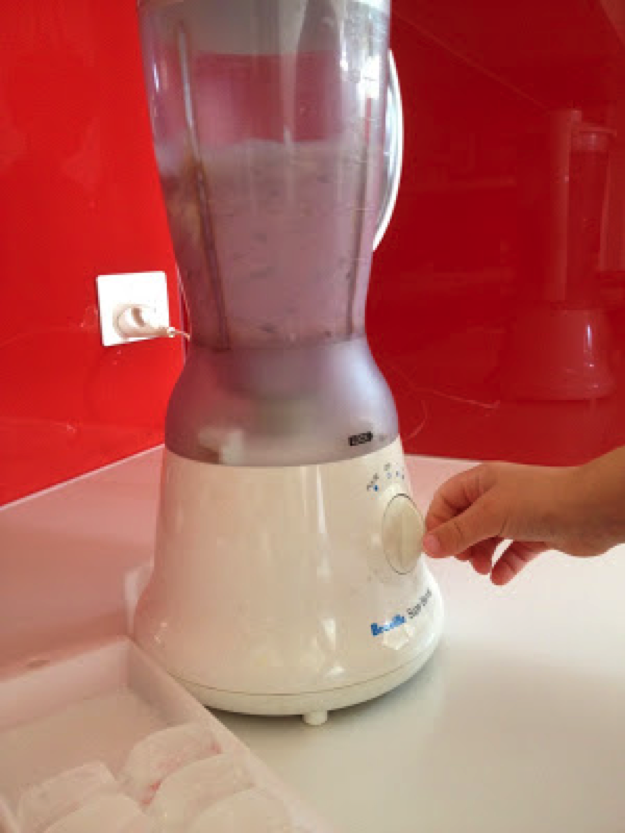 ·Banana and strawberries or banana and blueberries
·Cantaloupe and passionfruit
·Soy milk, yoghurt and lots of ice
A favourite in our home is:
Banana and Blueberry Smoothie (Serves 4)
1 large ripe banana (or 2-3 unripe, slightly green bananas)

Large handful of blueberries – at least 20-30

300 ml Soy milk

250g Vanilla yoghurt

Lots of ice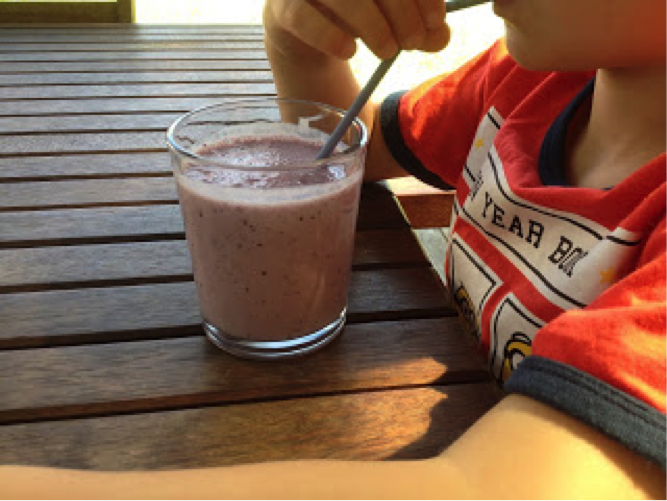 Use lactose-free plain yoghurt and add 2 drops of vanilla essence, for vanilla flavoured yoghurt

Use any low FODMAP milk - each variety will give you a different flavour. See an here for alternative milk options 

Add 1 teaspoon of flaxseed oil for essential fatty acids, omega 3 and omega 6.

Add 1 teaspoon of oat bran for extra fibre.

Add 1-2 teaspoons of maple or rice-malt syrup (or honey when reintroducing foods) for extra sweetness.

If you are reintroducing foods into your diet, try adding a higher FODMAP containing fruit into the mix – you only need to add in a small amount to start with.  For example try 30g of mango or 30g of watermelon and add it with banana or strawberries or both.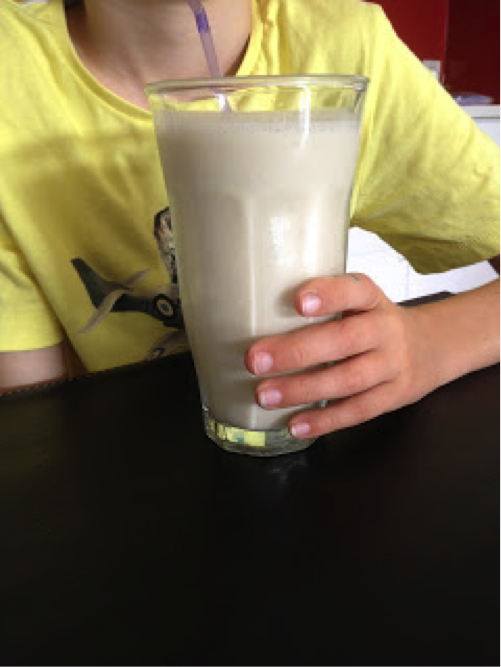 If you are reintroducing lactose-containing dairy into your diet, try any yoghurt you have been missing. It may be fruit-based, plain or vanilla.

Including dairy adds calcium to the diet for growing bones and the need for maintaining good bone health as we get older.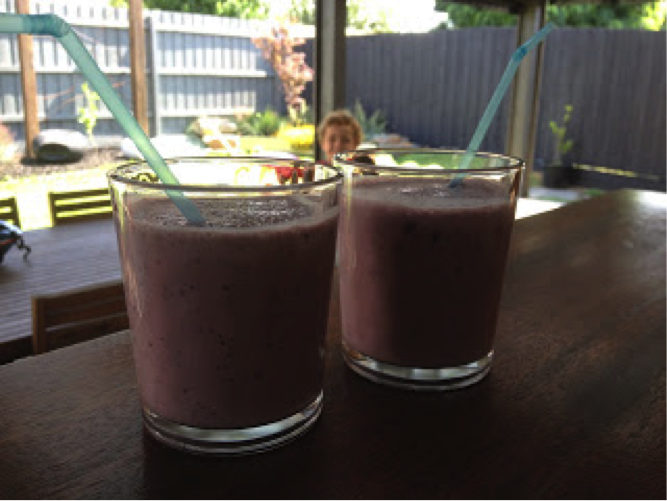 Dairy is also a great source of protein for the recovery and repair of tired muscles and an energy booster after an endurance event, or a day of hard labouring work. 

The addition of fruit helps add fibre to your diet, essential for good bowel health, and contain vitamins and antioxidants which is always a plus.