Buckwheat crepes
Serves: 15
Prep: 10 mins + 2hrs refrigeration
Cook: 15 minutes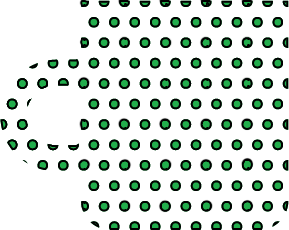 Stack Cup
To celebrate the launch of the French translation of our app, we bring you our low FODMAP buckwheat crepes. These can be enjoyed at breakfast, lunch, dinner or dessert - the hardest part is choosing what flavour you'd like on top! Bon Appétit. 
ingredients
1 cup lactose-free low fat milk
262.5 g
9.25 oz
82.5 g
2.9 oz
90 g
3.1 oz
1/2 cup plain white gluten flour
67.5 g
2.4 oz
55 g
1.9 oz
Method
Place the milk, water, eggs and salt in a blender. Cover the blender and turn on at a low speed. Add the flours and then the canola oil. Increase the speed to high and blend to one minute. 

Transfer to a bowl, cover and refrigerate for one to two hours. 

Place a seasoned crepe pan over medium heat. Brush with butter or oil, and when the pan is hot, remove from the heat and ladle in 3 tablespoons of batter. Swirl the pan to distribute the batter evenly, and return to heat. Cook for about 1 minute or until you can easily loosen the edges with a spatula. Turn and cook on the other side for 30 seconds. Turn onto a plate. Continue until all of the batter is ued. 
---
Hints
Some of our favourite options for the toppings include: 
Breakfast: strawberries and lactose-free yoghurt
Lunch or dinner: ham & cheese or ham, cheese & egg
Dessert: crushed hazelnuts (check app for serve size), 1/2 green banana & a drizzle of melted dark chocolate
This ones for the whole family, get creative and mix and match all of your favourite low FODMAP flavours! 
Nutrition Information (per serve)
Energy
383 Kj / 92 cal
Protein
3.30g
Carbohydrates
8.00g
Sugar
1.20g
Total Fat
5.00g
Saturated Fat
0.70g
Fibre
0.40g