These muffins are a personal favourite of our dietitian, Shirley, who follows a low FODMAP diet to manage her IBS symptoms 
Vegetables Muffins 
---
Makes 12
---
INGREDIENTS
1 Red capsicum

2 tomatoes

 



1 bunch chopped basil leaves

 



Green tops of one bunch of spring onions

 



10 eggs

 



½ cup grated hard cheese (e.g. cheddar)

½ tsp salt

---
METHOD
Pre-heat oven to 180⁰C. 

Rinse outer shell of eggs, crack into a large bowl and whisk 

Chop the capsicum, tomatoes, basil and spring onion and mix into the whisked eggs. Add salt.



Grate cheese and set aside.

Spray muffin pans with non-stick spray. Pour mixture into the muffin tray.

Sprinkle muffins with cheese. 

Place tray in the oven at 180⁰C for 25-30 minutes.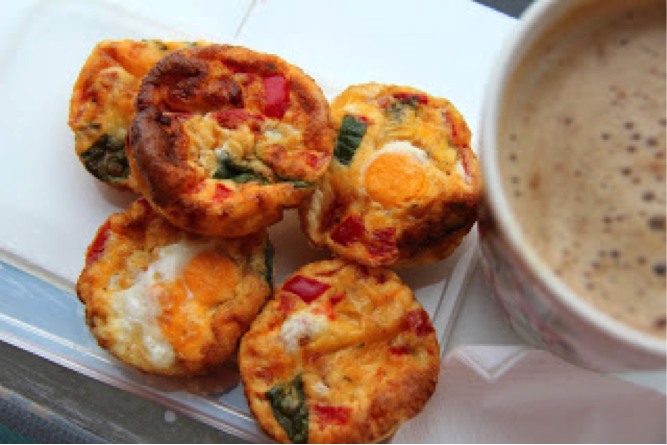 TIPS