Macadamia nut dukkah
Trish Veitch - Research Chef, 04 May 2017
Dukkah is a delicious, versatile, Middle Eastern sprinkle and there are many variations available! However, commercial dukkahs are often expensive and it can be tricky to source low FODMAP varieties. Here is an easy recipe that you can make and freeze so it is quick and easy to use whenever you like.  Ingredients: makes 100g
1/3 cup (45 g) macadamia nuts

2 1/2 tbsp (30g) sesame seeds (white)

2 tbsp (15g) coriander seeds

10 tsp (21g) cumin seeds

9 tsp (24g) cinnamon (ground

Dutch

)

1 tsp (3g) chilli powder (optional)

1 tsp (3g) pepper (black, ground or milled)

1 tsp salt
Roast macadamia nuts at 160

o

C for ~15 to 20 minutes (see tips below). Cool nuts.

Roast coriander seeds and cumin seeds separately until aromatic (see tips) and cool.
Roughly grind cumin and coriander in a spice grinder or mortar and pestle.
Roughly grind nuts in a mortar and pestle or a place in a sturdy plastic bag and belt with a mallet or rolling pin. Note, make sure they are still chunky!
Mix all ingredients well.
Store in a snap seal bag or container in the freezer (sere tips)
Dukkah is a very versatile sprinkle for many savoury dishes. Some suggestions are:
Sprinkle on a poached or scrambled egg(s)

Sprinkle on peanut butter or toasted bread with tomato slices (check our app for low FODMAP certifiedbrands)

Sprinkle and stir through cooked rice

Sprinkle over soups, stews or casseroles

Serve in a small bowl with some olive oil and fresh low FODMAP bread as a starter or snack (cucumber slices and tomato wedges are also good with this)

Roasted pecans, walnuts, pumpkin seeds or sunflower seeds can be substituted for the macadamias. Or why not try a mix? 

Nuts, seeds and spices can go rancid or lose their aroma and taste if stored at room temperature for too long. Therefore, it is best to freeze these products in airtight snap seal bags or containers. Simply remove the required amount just before use.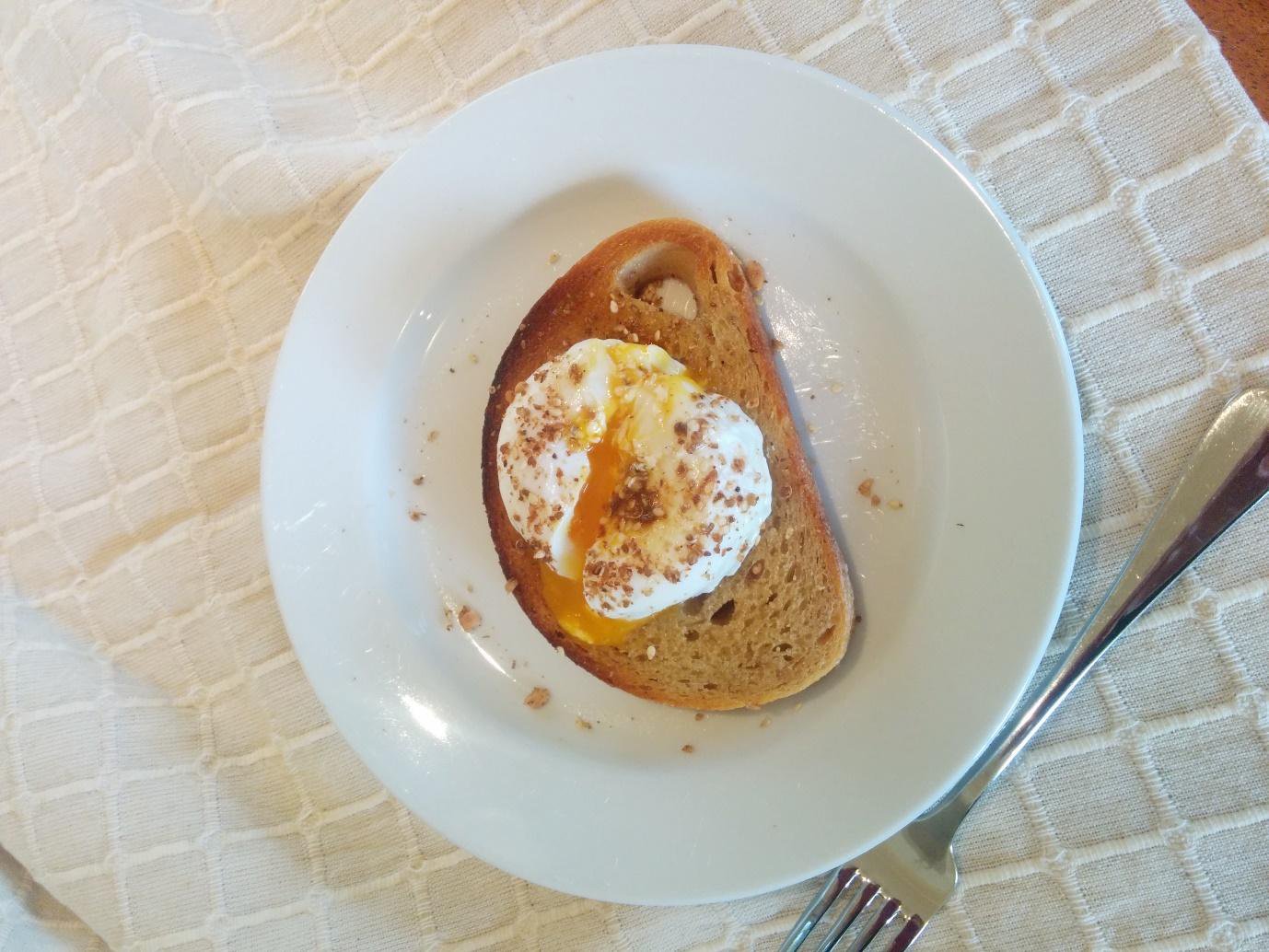 For roasting nuts, seeds and spices, there are a number of different methods:
~ 160oC pre-heated oven spread in a flat even layer on a lined baking tray.

Set a microwave oven to a medium high setting (this will depend on your microwave). Place in a shallow bowl and microwave in 1 to 1.5 minute intervals until they are golden brown or aromatic. It is important to stir the nuts etc. after each time increment.

In a dry wok or frypan over a low-medium heat. The ingredients must be constantly stirred and immediately removed from the heat when ready.