Chocolate pavlova
Dr Jane Varney - Research Dietitian, 04 April 2015
(adapted from a Nigella Lawson recipe, bless her.)
Easter is upon us and what better way to celebrate than with some Easter inspired baking. This little beauty was whipped up this morning. It's easy, delicious AND 1 serve is low FODMAP. Enjoy...in moderation - sorry, it's the dietitian in me!
Serves 10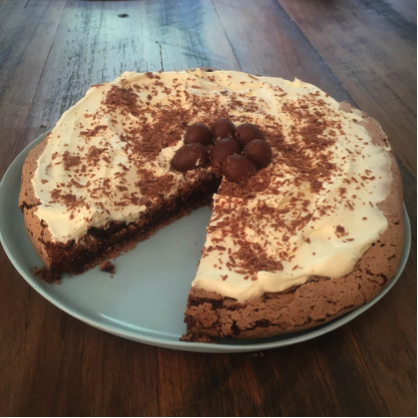 ·3 tablespoons cocoa powder, sieved
·1 teaspoon balsamic vinegar
·50g dark chocolate, grated
·250ml thickened cream, whipped
·30g dark chocolate, extra, grated
1. Preheat the oven to 180°C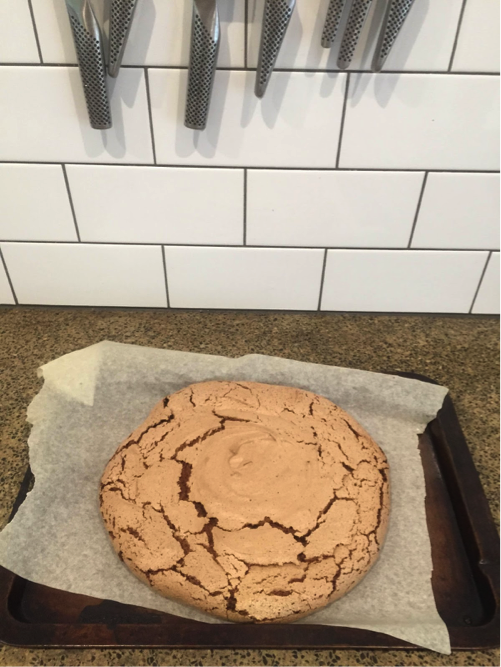 2. Beat the egg whites until stiff peaks form. Beat in the sugar, one spoonful at a time and continue beating until the mixture is stiff and shiny. Fold through the cocoa, vinegar and grated chocolate until just combined.
3. Line a baking tray with grease proof paper. Spread your mixture onto the paper in a 23cm diameter circle. Smooth the sides and top. Place in the oven and reduce temperature to 150°C. Bake for 1-1¼ hours. Turn the oven off when the pav is crisp on top and a little bit gooey in the middle. Open the oven door and let the pav cool completely inside.
Spread whipped cream onto the cooled pav, then top with grated chocolate and Easter eggs!